Kiran Mazumdar Shaw's Story is the Inspiration You Need to Start Your Own Business
She is known as the Founder and Chairman and Managing Director of Biocon, India's leading biopharmaceuticals company. While this is an amazing accomplishment in itself, Kiran Mazumdar-Shaw is a lot more than that. She has been actively involved in philanthropic activities, which she likes to call "compassionate capitalism," and taking up issues concerning the common citizen, like infrastructure, healthcare and education, with the government.
This is one formidable woman and this is her inspiring story.
Kiran Mazumdar did not inherit a business empire. She worked from scratch to build India's leading biopharmaceuticals company, Biocon. Born and brought up in Bangalore, now Bengaluru, Kiran wanted to go to medical school after studying biology and zoology but her dream couldn't materialise because she didn't get a scholarship. In retrospect, that probably worked out better for her and the world.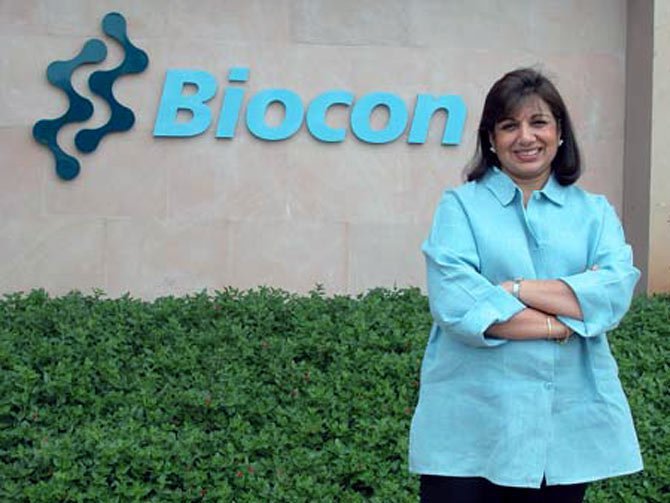 Kiran Mazumdar's father was the head brewmaster at United Breweries and wanted his daughter to follow in his footsteps. She studied malting and brewing in the University of Ballarat in Melbourne, Australia, and was the only woman in her class.
Even though she was at the top of her class and earned significant work experience in Australia and India, Kiran was told that the job of a brewer and maltster is not meant for a woman. That's when she decided to move to Scotland to pursue an employment offer, but fate had something else in store for her.
During the time when she was still thinking of moving to Scotland, Kiran met the founder of Biocon Biochemicals Limited, based in Ireland. The founder, Leslie Auchincloss, was looking for someone to set up an Indian subsidiary of Biocon. That's when Kiran stepped in and started on the journey to greatness.
After she finished a brief training period in Ireland, 25-year-old Kiran moved back home in 1978 and started Biocon India. But it wasn't a smooth ride.
"I set-up Biocon 30 years ago in the garage of my rented house. In fact, the garage doubled up as my office. I had to make the most of available resources and started with Rs 10,000 in the bank. Needless to say there were several obstacles that I had to overcome in my entrepreneurial journey. For instance, I faced credibility challenges: my youthful age, my gender and my unfamiliar business model posed enormous barriers. No bank wanted to lend to me, no professional wanted to work for me, and it proved to be a real challenge to set up a business because women were considered "high risk" in the business world. Once I overcame these, I had to face the technological challenges of trying to build a biotechnology business in a country where infrastructure was too primitive to support a high-tech industry like mine — that is so dependent on uninterrupted, high-quality power, high-quality water, sterile labs, imported research equipment, advanced scientific skills and the like."
All of Kiran's hard work returned significant profits. Within the first year of operation, Biocon India was manufacturing and exporting enzymes to the US and Europe, making the company a pioneer in the Indian market.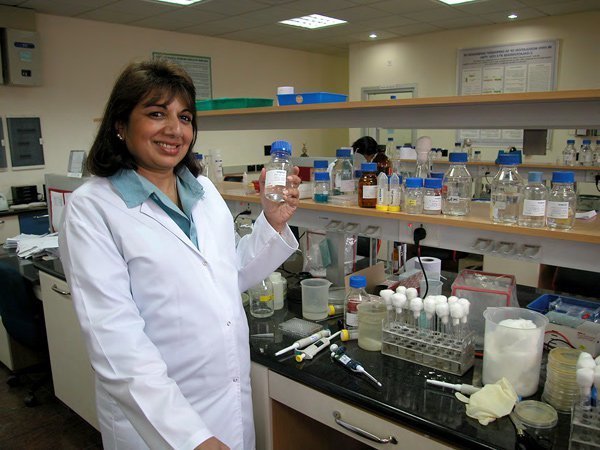 Since the beginning, Kiran was certain that she wanted to expand Biocon, and it started with purchasing a 20-acre property. In 1994, Kiran Mazumdar established Syngene, a research and development support service, and Clinigene, in 2000, for clinical research trials and development of new medicines. Later, the two entities were merged.
"When I started Biocon in 1978, I wanted to green the world through eco-friendly enzyme technologies. With that goal in mind, we slowly built both Biocon's credibility and business over the next 20 years to become India's leading enzymes company. Thereafter, we strategically decided to further leverage fermentation technology and recombinant DNA technology to produce life-saving biopharmaceuticals like insulin and monoclonal antibodies. This has led to Biocon's emergence as a global biopharmaceutical enterprise focused on delivering cutting-edge innovation that is affordable, available and accessible."
In 1989, Biocon Biochemicals of Ireland was acquired by Unilever, which sold its specialty chemicals division in 1997, directly affecting Kiran Mazumdar's business. In 1998, with help from her fiancee, John Shaw, Biocon's shares were bought back. John Shaw became an integral part of Biocon and, three years after they were married, he became the vice chairman.
"Whilst it is true that I was single when I built Biocon, the real growth came when I got married, and my husband has played a vital role in our success today. We balance and complement each other: I am a scientist and he has a strong financial background. Men need to be emotionally secure and should not get a complex with successful partners. My husband is a very strong and secure human being. I am most fortunate to have such an understanding partner. My husband has invested in me in every way, and inspires me every day to build a company that will be a torchbearer for Indian biotechnology."
When Biocon was listed on the stock market in 2004, the company outdid all expectations and became only the second Indian company to cross $1 billion on the first day. In the same year, the company posted a revenue of ₹500 crore.
By 2014, Biocon had pushed about 10 percent of its earnings back into research and development. Their major areas of research now include psoriasis, rheumatoid arthritis, cancer, and diabetes.
Calling herself a "compassionate capitalist" and not a philanthropist, Kiran Mazumdar-Shaw believes good business models can provide a solid foundation for social progress. In 2015, she pledged half of her wealth for social purposes. The Biocon Foundation is also involved in outreach programmes in the health and education sector.
Kiran Mazumdar-Shaw has also been actively involved in cancer research and treatment, having been pushed towards it due to the death of her mother and close friend from the disease. In 2009, the Mazumdar-Shaw Medical Foundation, a non-profit organisation for cancer research and treatment, was established in Bangalore.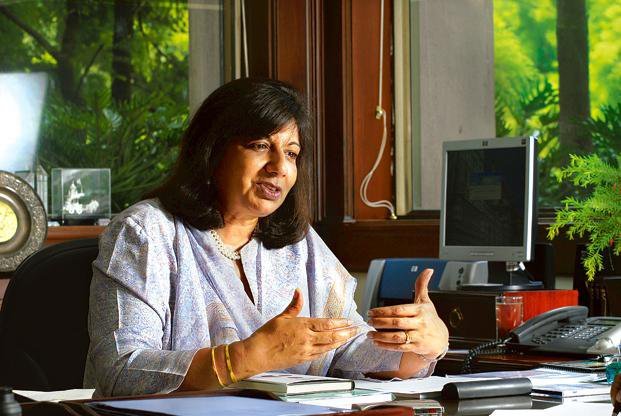 This woman is a force to reckon with. She has been recognised as one of the most powerful women in India and the world numerous times, and holds coveted positions on the boards of business schools.
Even though Kiran Mazumdar-Shaw has been achieving significant milestones since the 1980s, it seems she's just getting started.
"I think an entrepreneur's life is always a continuous journey. And, it's really about milestones, rather than, you know, having a final destination. And I think as an entrepreneur we know that. We set off on a path not knowing where it will lead us.And therefore, we realise it's a voyage of discovery. This voyage of discovery is a very exciting voyage, because it takes us to unknown destinations and makes new paths for us."
More power to you, Kiran.
Source: Vagabomb